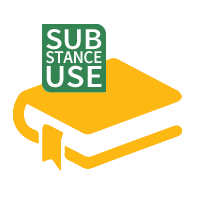 NEW: Clinical substance use consultation and resources
The CCC offers free and confidential clinician-to-clinician telephone consultation focusing on substance use evaluation and management for primary care clinicians through the Substance Use Warmline at (855) 300-3595. Consultation is available Monday through Friday, between 10 a.m. and 6 p.m EST, from addiction medicine-certified physicians, clinical pharmacists, and nurses with special expertise in pharmacotherapy options for opioid use. Voicemail is available 24-hours a day.
Please note: CCC consultation services are for healthcare providers only. We cannot assist patients or family members of patients at this time. If you are a patient who needs assistance with HIV and substance use topics, please visit our Resources for Patients section for additional information.
In support of its consultation services, The CCC maintains the following library of clinical guidelines and resources focusing on substance use evaluation and management for primary care clinicians.
Up-to-date guidelines for substance use management
Current guidelines for managing substance use in your patients. Guidelines on this page are revised as external guidelines are updated.

Clinical substance use management resources
We've compiled treatment protocols, recommendations, tools, literature, and links to aid you in providing the highest-quality substance use management services in your practice, including providing treatment, assessing and screening, finding additional provider education and technical assistance, understanding regulations and protocols, and identifying services in your region.

Clinical Guidelines for the Use of Buprenorphine in the Treatment of Opioid Addiction
Open PDF | From NIH
CDC Guideline for Prescribing Opioids for Chronic Pain
Open Link | From CDC
American Academy of Child & Adolescent Psychiatry Practice Parameter for the Assessment and Treatment of Children and Adolescents with Substance Use Disorders
Open Link | From AACAPP
Centers for Medicare and Medicaid Services SBIRT Coverage Fact Sheet
Open PDF | From DHHS