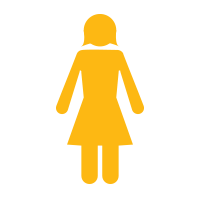 Clinicians are confronted with unique care issues when providing care to HIV-positive women and women with HIV-positive partners. Understanding HIV in the context of women's health helps you maximize patient outcomes and lower transmission risk to partners or during pregnancy.
The CCC promotes HIV care in the context of women's health
Epidemiology, prevention, primary care, and adherence are just a few places where women's health and HIV intersect in specific ways. CCC clinicians can provide you in-depth consultation on how HIV impacts your provision of healthcare to women in the areas of preconception care, contraception, safer conception options, gynecologic care, and aging.
Resources:
Routine HIV Screening for Women from the American College of Obstetricians and Gynecologists (ACOG)
Open PDF
Women & HIV Gynecologic Care Provider Tutorial, ACOG
Visit website
HIV and Preconception Care Provider Toolkit, ACOG
Visit website