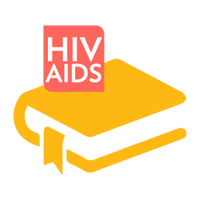 We maintain access to the most current clinical information
We maintain up-to-date U.S. Public Health Service guidelines and key treatment protocols for HIV/AIDS treatment, prevention, and bloodborne pathogen exposure. Please note that some guidelines are not regularly changed; the first link for each entry below is the most current guideline the USPHS has made available for the topic.

Up-to-Date Guidelines for Treatment and Care
Current U.S. Public Health Service treatment guidelines for HIV/AIDS and hepatitis B and C treatment, exposure management, and prevention, plus additional treatment protocol resources.We reviewed and updated these guidelines as of 4/21/16.
Guidelines for the Use of Antiretroviral Agents in HIV-1-Infected Adults and Adolescents
Open PDF | From AIDSInfo.gov
Recommendations for Use of Antiretroviral Drugs in Pregnant HIV-1-Infected Women for Maternal Health and Interventions to Reduce Perinatal HIV Transmission in the United States
Open PDF | From AIDSInfo.gov
Incorporating HIV Prevention into the Medical Care of Persons Living with HIV
Open PDF | From The CDC MMWR
When you're treating a patient with an opportunistic infection, these guidelines provide a starting point when developing a treatment plan.  These are the most current guidelines available.
Guidelines for Prevention and Treatment of Opportunistic Infections Among HIV-Infected Adults and Adolescents
Open PDF | AIDSInfo.gov
Guidelines for Prevention and Treatment of Opportunistic Infections Among HIV-Exposed and HIV-Infected Children
Open PDF | From AIDSInfo.gov
Sexually Transmitted Diseases Treatment Guidelines
Open Link | From The CDC MMWR
Revised Recommendations for HIV Testing of Adults, Adolescents, and Pregnant Women in Health-Care Settings
Open Link | From The CDC MMWR