National Black HIV/AIDS Awareness Day 2017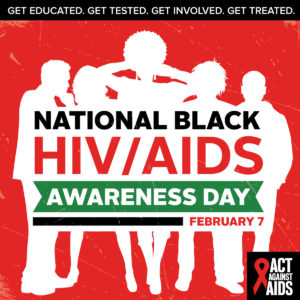 National Black HIV/AIDS Awareness Day (NBHAAD) was founded in 1999 as a national response to the growing rates of HIV/AIDS within Black/African American communities. Eighteen years later, Black/African American communities remain particularly vulnerable to HIV/AIDS: despite comprising 12% of the US population, Black/African American people accounted for 45% of new HIV diagnoses in 2015 (CDC). Of these, the majority (58%) affected gay and bisexual men (CDC). Additionally, among transgender women, most new HIV diagnoses (56%) impact Black/African American women, in comparison to their white (17%) and Hispanic/Latina (16%) counterparts (CDC).
While unknown HIV status, HIV stigma, and smaller sexual networks are important challenges to prevention and treatment, structural barriers remain the most significant underlying causes of these health disparities. Structural racism and poverty increase the risk of acquiring HIV, and limit access to ongoing care. In addition, the expense of HIV medications, limited insurance coverage, and lack of access to culturally appropriate care can contribute to adherence problems and potentially prevent the use of the most effective courses of treatment.
The Clinician Consultation Center supports providers in reducing health disparities by providing clinical advice on prevention, medications, resistance, and adherence. All US-based clinicians are welcome to call our consultation lines to receive expert guidance regarding their specific patients, cases, and treatment dilemmas.
For more information, visit the National Black HIV/AIDS Awareness Day official website, and AIDS.gov's roundup of stories, tools, and events. To encourage your patients and community to participate in related education and events, see the CDC's information on getting involved.