National Latinx AIDS Awareness Day 2016
October 15 is National Latinx AIDS Awareness Day. The 2016 theme is "We'll Defeat AIDS Con Ganas!"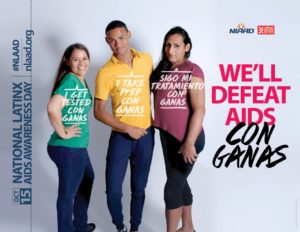 Latinxs experience unique barriers to health care, often leading to delayed HIV diagnoses and increased risk of developing AIDS. This speaks to the need for further education and health care to specifically address the concerns of these populations. The Latino Commission on AIDS (LCOA), the Hispanic Federation and many other organizations organize the annual National Latinx AIDS Awareness Day (NLAAD). The Clinician Consultation Center (CCC) at UCSF is proud to support NLAAD by highlighting resources clinicians can use in service to their Latinx and/or Spanish-speaking patients.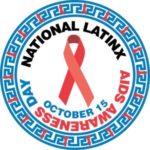 For more information about National Latinx AIDS Awareness Day, including upcoming events for NLAAD, visit the Latino Commission on AIDS.
The CCC's mission is to improve patient health outcomes by building the capacity of healthcare providers through expert clinical consultation and education. Learn more about our rapid expert consultation services on our site.