National Women and Girls HIV/AIDS Awareness Day and the CCC
National Women and Girls HIV/AIDS Awareness Day helps bring the continued increase in new HIV infections among women to the fore. Understanding HIV in the context of women's health helps providers maximize patient outcomes and lower transmission risk to partners or during pregnancy. The Clinician Consultation Center (CCC) can provide personalized guidance to clinicians treating women or girls who may be at risk of sustaining or have sustained HIV infection. CCC consultants provide advice and recommendations on a wide range of clinical issues related to women's health, including epidemiology, prevention, primary care, adherence, managing post-exposure prophylaxis following sexual exposures, managing care of HIV-positive pregnant women and their infants, and providing appropriate testing and follow-up testing.
The following is an overview of women's health-related clinical consultation topics supported by the CCC: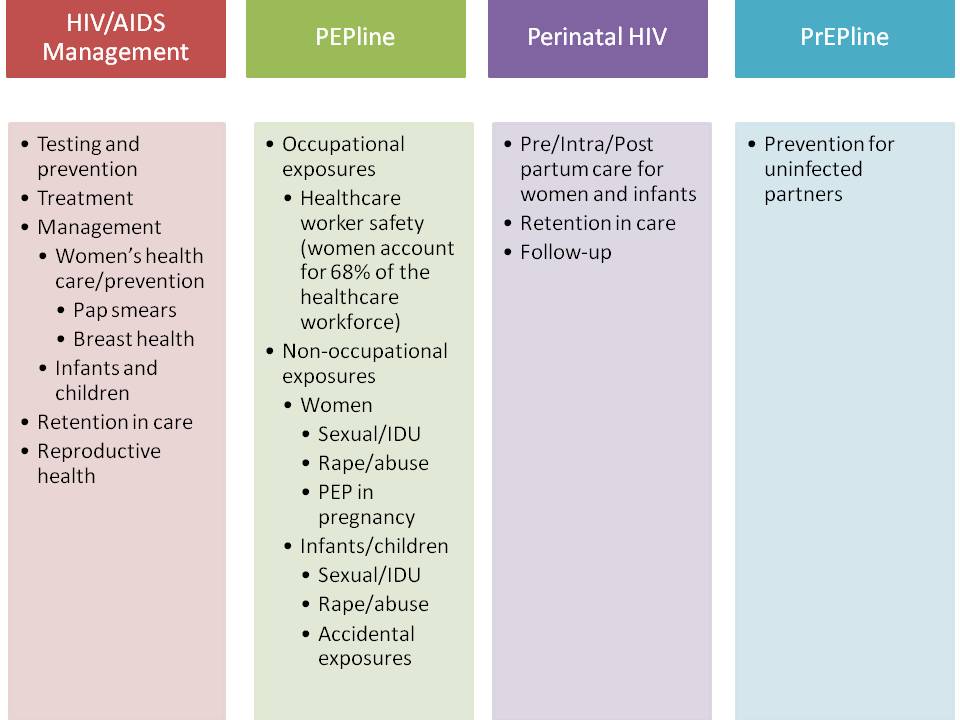 The CCC maintains resources and helpful links that aid clinicians in providing informed HIV prevention and treatment for women and girls. Our Women's Health page contains current HIV screening guidelines for women, HIV-positive gynecologic care tutorials, and reproductive health tool kits. Our Pregnancy page includes up-to-date resources on fourth generation testing in pregnancy, women and pre-exposure prophylaxis, and informed choice breastfeeding. The CCC Perinatal ReproID HIV Listserv is a forum to connect with providers, discuss difficult perinatal HIV cases, and share tools and protocols. Contact Shannon Weber to join at sweber@nccc.ucsf.edu.
Our AIDS Education and Training Center partner, the National Resource Center, maintains the following additional resource libraries:
Women Who Have Sex With Men
Women Who Have Sex With Women
Reproductive Health
Additional Resources:
CDC National Women and Girls HIV/AIDS Awareness Day
Womenshealth.gov official NWGHAAD page